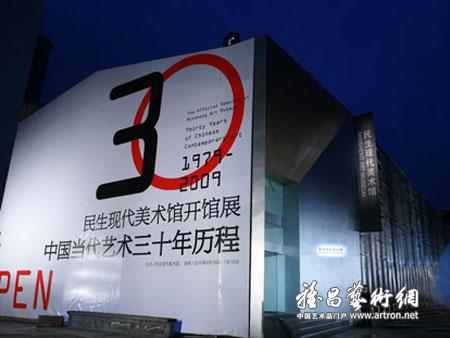 Minsheng Art Museum in Shanghai.
Minsheng Art Museum opened in Shanghai Sunday with its first exhibit, 30 Years of Chinese Contemporary Art. The museum is fully funded by the private-owned Minsheng Bank, which also established an art fund and a contemporary art research center.
The exhibit is the first to show the history of Chinese contemporary art, which mainly has focused on realism and modernism. About 100 works from 80 artists from art institutions, such as the Central Academy of Fine Arts and Guangdong Art Museum, as well as individuals are on display.
The works reflect the development of Chinese contemporary art, which has changed with the fast-transforming society. While realism was abandoned in Europe, many Chinese artists adopted the style at the beginning of the 1980s to express peoplecs thoughts and spirits then. But their works were rejected by international galleries and state-owned museums.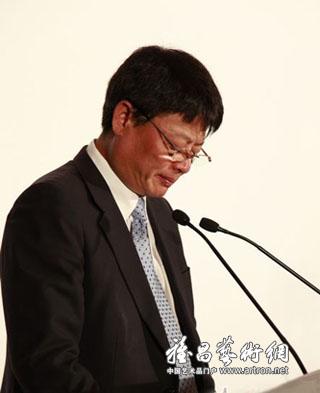 Hong Qi, president of Minsheng Bank, speaks at the opening ceremony.
Many milestone works are included, such as Chen Danqing's Tibet Series, Luo Zhongli's The Sky and Meng Luding's New Era-Enlightenment of Adam and Eve.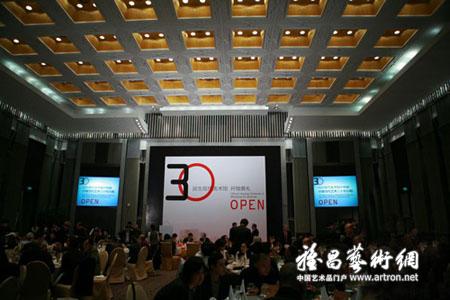 The opening ceremony of Minsheng Art Museum.
Minsheng Art Fund will award artists who contribute to the development of Chinese contemporary art, as well as sponsor exhibitions of nominated and awarded artists' works around the globe.
Minsheng Contemporary Art Research Center will support research project and help scholars publish academic works. Its principle is to promote objectivity and independence in academic research and build a platform for academic communication.
Minsheng Bank was founded in 1996 as China's first non-public joint-stock commercial bank. Its asset size has grown from billions to about a trillion. The bank spent conspicuous efforts in supporting Chinese art. It funded and operated Yanhuang Art Museum in Beijing since 2007 and founded Minsheng Art Museum in Shanghai in 2010.