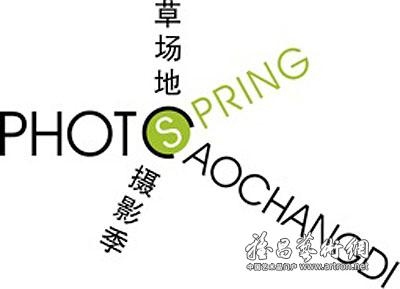 Related Link: Lucien Clergue: Picasso Close Up
Special Interview of Martina: Closed up to the Real Picasso
Venue: Caochangdi Art District
Date: April 17---June
Website: www.ccdphotospring.com
Caochangdi PhotoSpring has opened on April 17th, 2010. The Caochangdi PhotoSpring is working in a three-year partnership with Les Rencontres d'Arles Photography Festival. This is the very first time that Arles' programs are shown outside of France.
For the past forty years, Les Rencontres d'Arles has been the meeting point of photography artists, professionals, and amateurs alike, who come to the southern French city to discover the new talents of photography and rediscover its celebrated masters.
The Caochangdi art district was born in northeastern Beijing in 2000 and has since flourished into a vibrant artistic hub with numerous galleries, art institutions, and artists' studios. The aim of the Caochangdi PhotoSpring is to build a platform for photography in the art district through an annual event where photographers, photography collectors and the public can meet to have access to high quality works. For the first time, twenty Caochangdi galleries will join forces to celebrate photography from China and abroad with Caochangdi PhotoSpring.
The opening week of the 2010 Caochangdi PhotoSpring takes place from April 17th through 21st. During this week of festivities, each of the partnering Caochangdi galleries hosted different activities, such as exhibition openings, lectures, evening concerts, documentary film screenings, and slideshows.
Partner galleries: Three Shadows Photography Art Centre, Galerie Urs Meile, CAAW (China Art & Archives Warehouse), ArtMia Foundation, Mizuma & One Gallery, ShanghArt Gallery, Chambers Fine Art, White Space Beijing + Alexander Ochs Gallery, Taikang Space, Art Channel, Beijing Art Now Gallery, C Space, 0100001 Gallery, Pekin Fine Arts, CCD Workstation, Boers-Li Gallery, 798 Photo Gallery, Paris Beijing Photo Gallery.
Caochangdi PhotoSpring is part of the 2010 Croisements Festival, presented in partnership with the French Embassy in China and curated jointly by Thinking Hands Culture and the Three Shadows Photography Art Centre. It is organized in collaboration with Les Rencontres d'Arles and with the support of the galleries of Caochangdi.