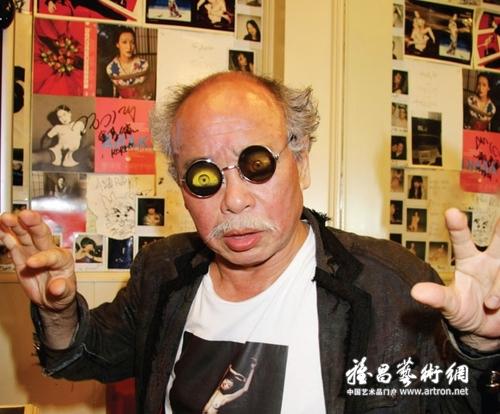 Date: April 25 – June 13, 2010
Venue: ShanghART Beijing, No. 261 Caochangdi
ShanghART Beijing is pleased to present Araki's World by Nobuyoshi Araki during Caochangdi Photospring 2010. This is the most comprehensive exhibition of works by Araki in China, with hundreds of the most beautiful photographs shot from 1972 to 2008 on exhibit.
Nobuyoshi Araki, a world-renowned photographer is best known for his intimate snapshots of the erotic, lust, desire, life and death in a reality we live. His unique approach and conceptual ideology is like a voyeur veiled behind his lens that audaciously brings people's naked desires from their subconscious to the fore, while offering an unprecedented visual impact.
The works on exhibit are mainly selected from four series of Araki's photographs, namely, Diary, Tokyo Cityscapes, Flowers and A's Paradise. Entering into the "rush" of these hundreds of photographs, viewers might experience a momentary impression of being devoured by them. Being amongst these images, it is easy to enter the "expressive world" of the "ingenious Araki". The monochromatic series Diary attains a simplicity that is nearly literal, yet through the chaos and eroticism portrayed, a slight tinge of dreariness is often noticed. An external openness is perhaps only a surface to conceal the artist's deeply embedded inner world, when in fact the most genuine life experience and sensations are conveyed. In Araki's Tokyo Cityscapes series, the focal point of the photographer's lens is spread out to every corner of the city, capturing people and objects closest to his quotidian. Darkness was hidden under the light, revealing the unfamiliar shadows of the metropolis, or perhaps, they are the portrayals of a city's degenerated beauty? Whereas, behind the vibrant color images in Flowers and A's Paradise, lurks a mysterious metaphor, enticing the viewer to discover a matching desire in one's own mind – a sensation that is both enigmatic, yet is seemingly real. Due to Araki's perseverance of only expressing that of his interests, allowed his works to offer a realistic impact.
Some claims Araki's photographs as emotional experiments, revealing his personal life to the public while inclined to configure his inner voice. While these images allow an entrance to his privacy, perhaps through viewing, as it is for Araki, "a certain feeling of passing through the quotidian would also be felt."
This exhibition was supported and cooperated with Yoshiko Issahiki, who has been working with Araki for over 10 years and has been closely involved in all exhibitions of Araki's work in Europe and abroad.
Nobuyoshi Araki, born in 1940, Tokyo, has graduated in 1963 from Chiba's National University with majors in photography and film studies, who later worked as a photographer in advertising in Japan's famous Dentsu Advertisement Agency. In 1964, he received the first Sun Prize - an acclaimed award in the Japanese world of photography, and in 1999, Araki became the chair of jurors for the Sun Prize. Araki is regarded as one of the most prolific artists in Japan and around the world, with hundreds of publications on his photographs. He is probably also the most controversial photographer working in the world today on subject matter such as eroticism. Araki's works have been exhibited worldwide, his recent solo exhibitions include '69YK' at Taka Ishii Gallery (Tokyo, 2009), 'B/W Bondage' at Jablonka Galerie (Berlin, 2008), 'Araki Gold' at l'Istituto Nazionale per la Grafica – Palazzo Fontana di Trevi (Roma, 2007). Besides, The famous Icelandic musician Björk is an admirer of Araki, who has once modeled for Araki's photograph. In 2008, after the film Lust Caution (directed by Wong Kar Wai) was released in Japan, Araki shot the main actor and actress Wong Leehom and Tang Wei for Marie Claire Japan's March issue; and more recently he shot Lady Gaga for Vogue Japan #3 in 2009.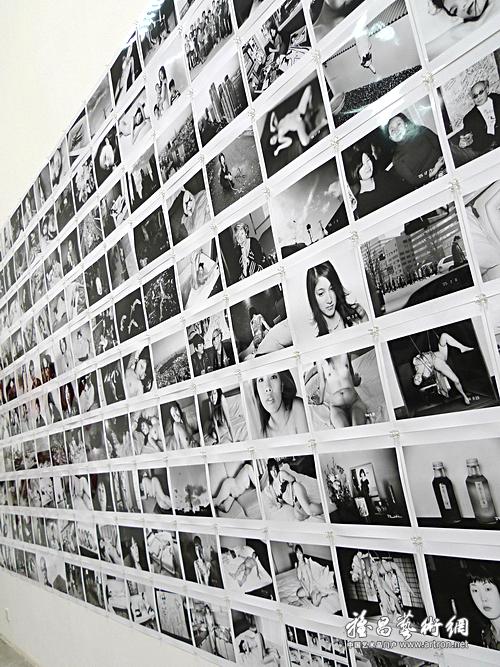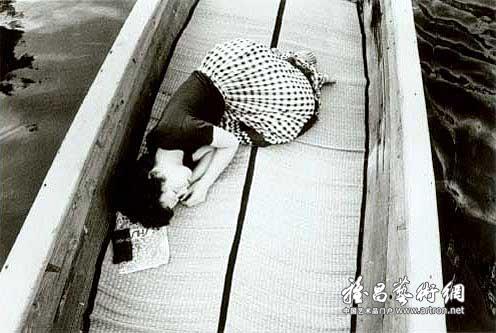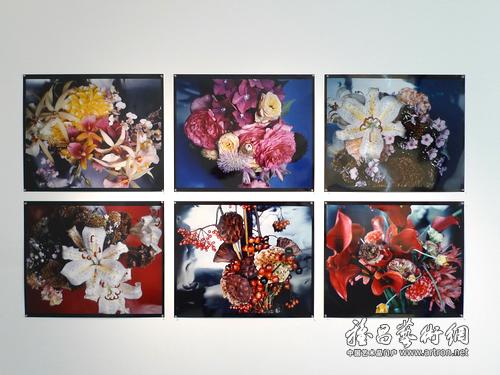 Photo: Artron.net