The Latest News and TOP10 Chinese Artwork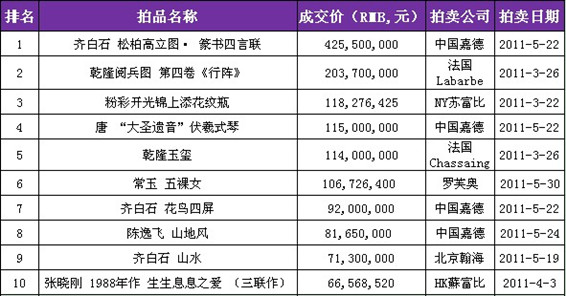 China Spring Auction 2011 is in progress. And the Chinese art market is skyrocketing. According to the data statistics from Market Monitoring Center of Artron Group, until May 23, 2011, here is the latest auction list of TOP10 Chinese Artwork. <<< More Info.
Chinese Painting and Calligraphy Top 10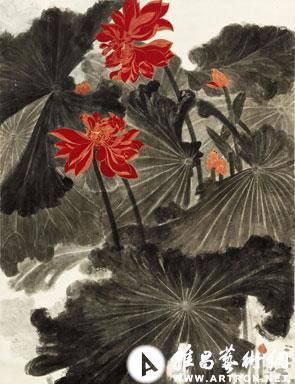 Every year this time is the war of spring auction between each big auction house domestic and foreign. In the battle of spring auction 2011, Chinese art auction market performed very actively, up until June 6, Chinese painting and calligraphy top 10 are as follows according to Artron Art Market Monitor Center. <<< More Info.
China Guardian Auctions: Qi Baishi's Masterpiece Set a New World Record with 422.5 Million
on May 22, China Guardian 2011 Spring Auction: Grand View—Treasures Night of Chinese painting and calligraphy is the first association with ancient and modern paintings. At the same time, it got unexpected good results, the total turnover of the night came to over one billion RMB, and especially the opening is the climax. <<< More Info.
China Guardian Auctions: Masterpiece with 60.375 Million Broke Huang Zhou's Works Sale Record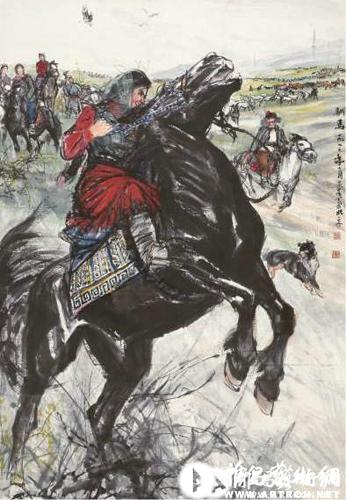 May 22, China Guardian started "Grand View - Treasures of Chinese calligraphy and painting auction night" at the International Hotel in Beijing. Huang Zhou's "Horse Taming" as the opening piece of the special auction was set 3.8 million yuan to begin with. <<< More Info.
China Guardian Auctions: Shimen': Guan Liang's masterpiece created a new record with 23 Million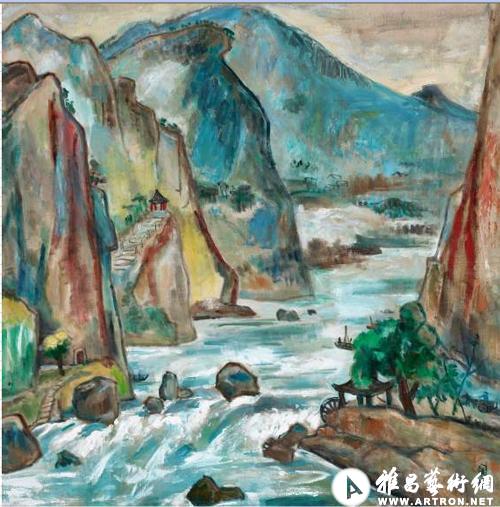 May 24, (Artron.net) – China Guradian's Chinese early stage oil painting during 20th century auction, Guan Liang's most important painting duiring his art career Shimen (estimate 18 Million- 28 Million) is the highlight with the final price of 23 Million knockdown. <<< More Info.
China Guardian Auctions: 48.3 Million RMB! Chinese Ancient Book Made a New Record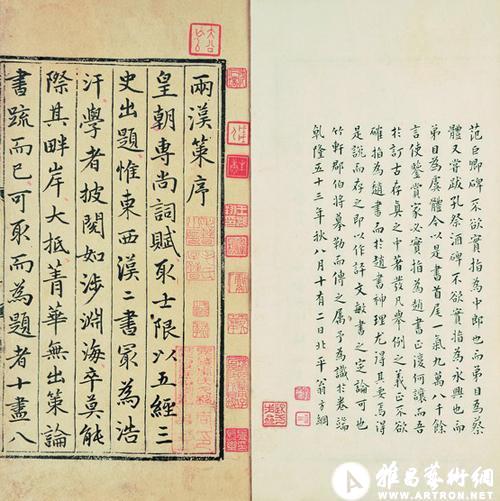 The hand copied book of Yuan Dynasty 'Liang Han Ce Yao Shi Er Juan' which take notes on politic suggestions of the two period of Han dynasties created a new record of Chinese Ancient Book with 48.3 Million RMB in China Guardian's Spring Auction 2011. <<< More Info.
China Guardian Auctions: Chen Yifei's Oil Painting reached 81.65 Million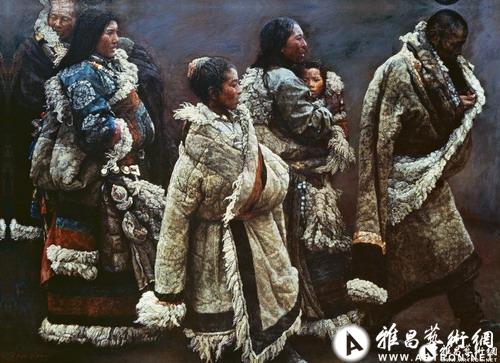 Half past Five May 24, China Guardian's Chinese Oil Painting and Sculpture auction was holding in Beijing International Hotel. Every body was focusing there eyes on the key lot of this auction that is famous Chinese oil artist Chen Yifei's people oil painting work – Highland People. <<< More Info.
Beijing Poly: 2011 Spring Auction fetched 6.13 Billion makes New Peak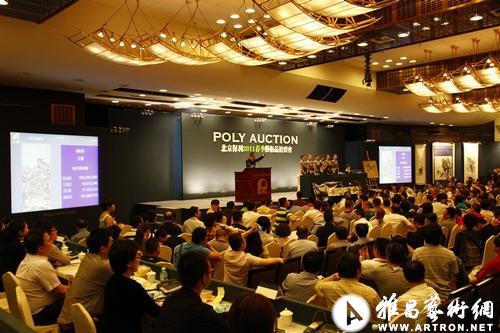 7th June, Beijing Poly 2011 Spring Auction got a successful ending with total transaction of 6.13 billion, continuing to hold the championship of China arts auction and break the new world record. <<< More Info.
Beijing Poly: Zhang Daqian's Masterpiece will be Unveiled at the Beijing Poly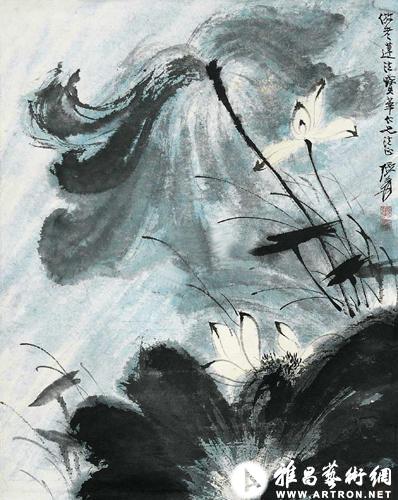 July 18, the Beijing Poly announced the 15th Chinese Painting and Calligraphy Auction will be held on July 23. The preview of the 15th Chinese Antique Auction will be launched by next step. By then, many masterpieces including Zhang Daqian's "Lotus Pond" and Qing Emperor Qianlong porcelain returned from oversea are going to sell. <<<More Info.
Beijing Poly: Chinese Painting and Calligraphy fetched 4.18 Billion RMB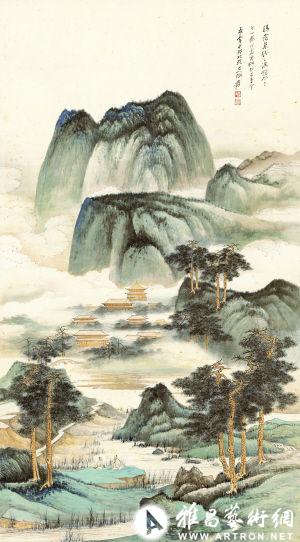 Beijing Poly Spring Auction 2011 which began on June 2, until June 5, its Chinese Painting and Calligraphy parts have finished with the total transaction price reached to 4.18 RMB, of which 80 lots sold over the price of 10Million. <<< More Info.
Beijing Poly: Wu Guanzhong Painting Lion Woods Fetched 115 Million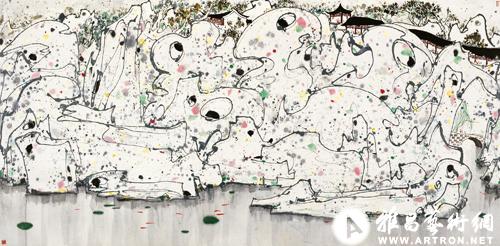 In the evening,3th June 2011. "An Important Selection of Wu Guanzhong's Works Modern and Contemporary Chinese Paintings and Calligraphy Evening Sale" was succeed. The whole 25 pieces works were transacted, which Lion Woods were RMB 115 million and 14 pieces works over RMB 10million. <<< More Info.
Beijing Poly: A Luxurious Auction Feast--Spring Auction 2011 is on the way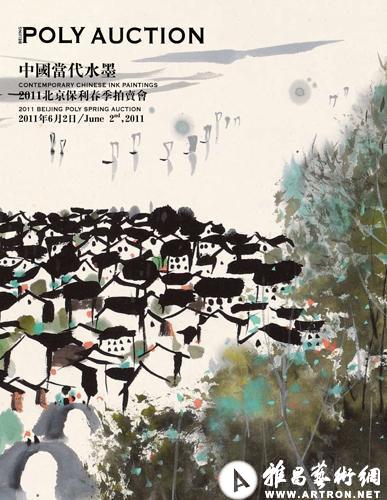 May 30 (Atron.net) – Beijing Poly started its spring auction 2011 preview exhibition at Beijing New Poly Building. Beijing Poly spring auction 2011 will starts from 2 June and will lasts to 7 which gathered more than 1000 lots including 48 special auction parts. <<< More Info.
Beijing Poly: Wang Meng Paingting 'Zhichuan Resettlement' Create a New Record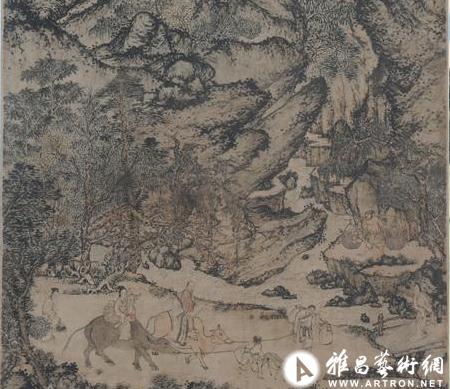 The wash painting of mountains and waters 'Zhichuan Resettlement' by Yuan Dynasty painter Wang Meng (1301 - 1385) sold at 402.5 million yuan (US$62.11 million) on Poly spring auction Ancient Calligraphy and Painting which set a new world record of this year's ancient calligraphy and painting auction as well as broke Wang Meng painting's own record. <<< More Info.
Beijing Hanhai Auctions: Huang Binhong's painting was the highlight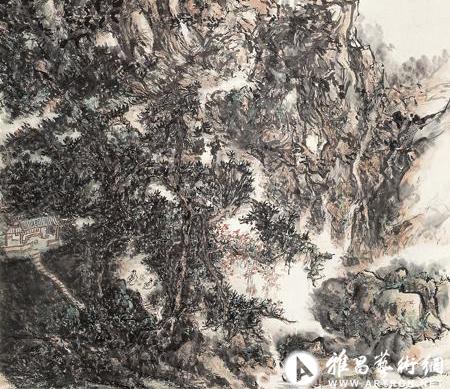 May 19, Hanhai's first spring auction day knocked down with 1.07 Billion RMB which contains the auction of Modern, Ancient and contemporary calligraphy,painting and Ancient books; the key calligraphy, painting and antiques of Hanhai. <<< More Info.
Cheng Xuan Auctions: Gained 280 Million from the Day Auction of Chinese Paintings and Calligraphy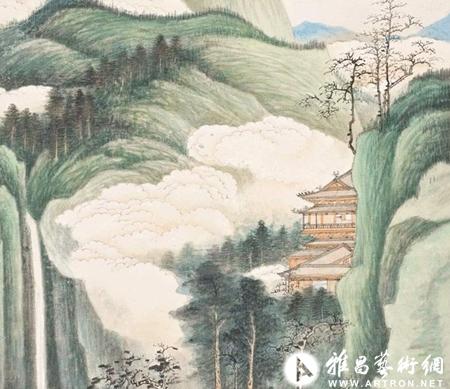 May 21, Chengxuan Spring Auction 2011 held Chinese paintings and calligraphy special auction on morning. Five hundred pieces of lots were divided into 2 special sections of the auction and were sold all the two days. And the total turnover came to 280 million. <<< More Info.
Forever Auction House: Ullens China Contemporary Art Collection Sale Realized 100% Turnover Rate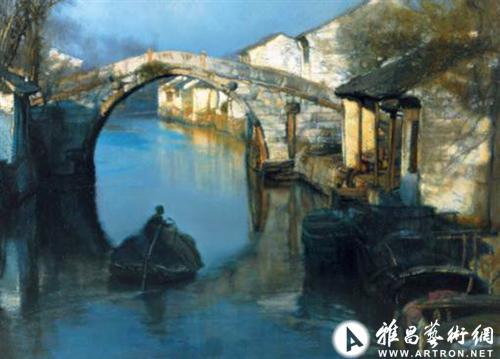 Beijing Forever auction house as a part of Christie's global network held the first sale of spring auction 2011 on May 22. During this special collection "Twentieth Century of Chinese and Contemporary Art ", all the great contemporary and modern art works were sold totally nearly 17 Million, which is higher than the former estimates. <<< More Info.
Beijing Council: Spring Auction 2011 is coming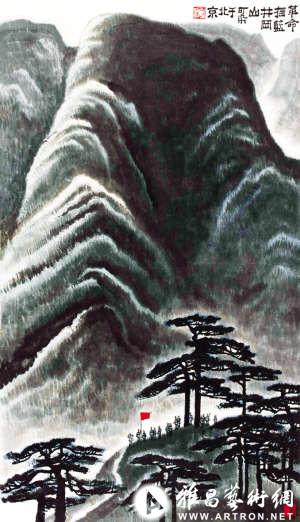 This year's Council spring auction have a fabulous content, except its superiority such as Ancient Calligraphy and Painting, Recent and Modern Calligraphy and Painting, Palace Art, Oil Painting and Sculpture these parts. <<< More Info.
Ravenel HK: Sanyu's "Five Nude" Broke the Oil Painting Record of Mainland China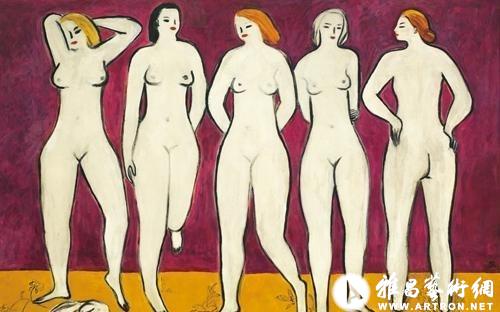 Sanyu "Five Nude"(Lot 019) Oil prices broke the record of mainland China with the final price 128,320,000 HKD. What is more, Zao Wou-ki's "29.2.80", which is estimated from 4.5 to 6.5 million HKD, ultimately came to 6 million HKD. In 1980, this abstract painting with literati ink painting spirit finished the evolution of Western art techniques. <<< More Info.