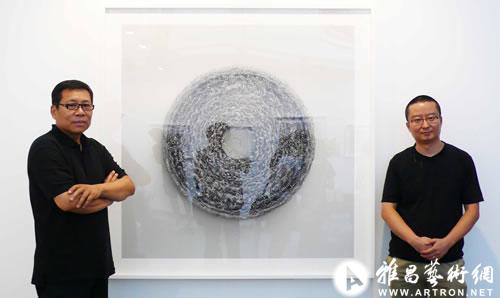 In our time, the continuous storming of digital technology has rendered the traditional ways of understanding and experiencing art obsolete. At such a juncture, what does the ubiquitous presence of digitalized virtual reality imply for what used to be held as the truth and the essence of art? How should we comprehend the changes brought about by the rise of a virtual world? Furthermore, facing such changes, how should we reassess the traditional definitions of art? I believe that the recent works of Sun Lue---these digital static frame images in this exhibition---may help us think about such questions.
These works by Sun Lue are "virtual images" rendered by digital codes. They have no clear signification and no relation to any concrete thing. Or rather, the artist does not pretend to have any "real object" as the original reference for his images. Hence, Sun Lue believes that each of his digital images could be named only by the length of time it takes to render it. Thus, after escaping time, these images were born with a high temporal precision---precise to the second. And they have become static frames, floating images without any orientation, essentially inexplicable. However, they do not resist gazing and free association; and it is precisely through such imaginative gazing that the viewers could bestow meaning, from every unexpected angle, onto these images.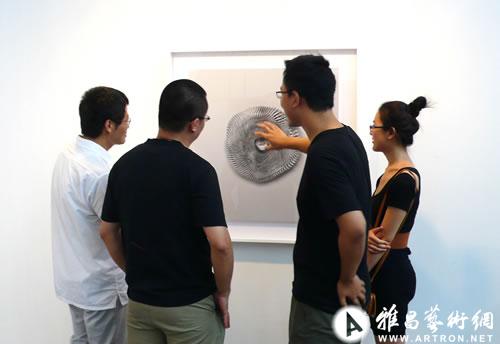 But why do we still want to "understand" these images that refuse explication? For me, the reason seems to be that these images invitingly present to us a new "medium of sensuousness". Such a "medium of sensuousness" is particular to our digital age, and its delicate perfection in every minute detail has erased all traces of human handicraft. Stroke, form, color, and all other terms used for discussing styles of painting here appear outdated. The digital and virtual "medium of sensuousness" has become a new kind of visual expression, and it meets the viewers' gaze as well as their expectations for novelty. At the same time and as clearly, this new "medium of sensuousness" still "nostalgically" looks back to the art of the past: it relies on some visual structure; it believes in the tones of grey and white; it embraces modeling; it delights in illusion and subtle lighting; it has size; it comes into the world as images; it too, needs our attention.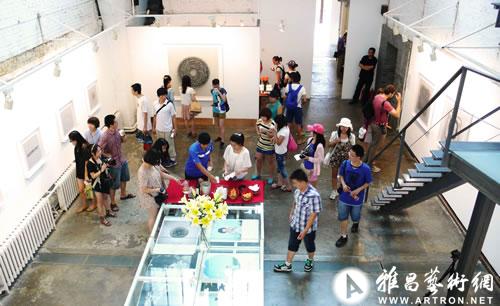 Virtual images are akin to thought; imagination overcomes the flow of time. This is a new wager, ---may art be the winner.
Exhibition time: Jul.14 ,2012 – Aug. 18, 2012
Tel:8610-64381784/64375284
Add:No4,Jiu xianqiao road,Chao Yang district, BeiJing.