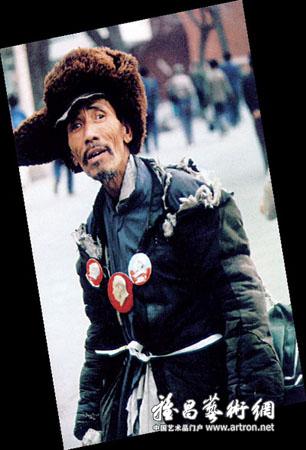 Petitioner taken by avant-garde photographer Li Xiaobin
The annual China Pingyao International Photography Festival, scheduled to begin Saturday, will include a special exhibition of Chinese photography in the 1980s, the organizer of the festival announced Tuesday.
Divided into two parts, Chinese Photographers in the 1980s and Chinese Landscape Photography in the 1980s, the section will include many original documents and photographs from a time that was significant in forging new ground.
"The 1980s was an especially exciting time for the development of photography in China," explained Xu Yong, curator of the section. "Such an era should be remembered by all photographers and photography lovers nowadays."
According to Xu, many independent photographers emerged in the 1980s. In line with the innovation of other art forms during the period, photographers began to turn their cameras to landscapes as well as people, instead of reflecting the political scene.
Some of them attempted to depict negative emotions such as people's fear and isolation, subjects that were not permitted to be explored or displayed during the Cultural Revolution (1966-76).
"Their courageous practices inspired many photographers later and raised the curtain of a new era in Chinese photography," Xu said.
Along with this exhibition there will also be a forum discussing photography in the 1980s, which will involve more than 40 photographers and photography critics.
This year's China Pingyao International Photography Festival will run until September 25.